You Can Run
YOU CAN RUN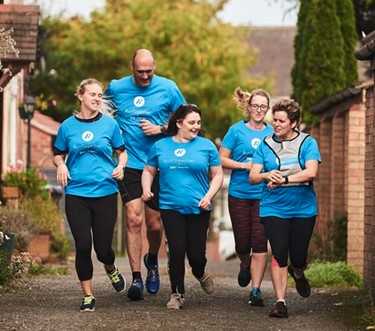 YOU CAN RUN is our 'couch to 5k' programme designed especially for new and returning runners.
In a small, friendly group with the help of our qualified Leaders in Running Fitness, we'll take you through a fun and confidence-building ten-week course to prove you can run five kilometres.
YOU CAN RUN is part of RunTogether – England Athletics' initiative to provide supportive and inclusive running opportunities for everyone. And it's a key element in our club's commitment to support personal and community wellbeing.
For more details and to sign up now, please see our YOU CAN RUN welcome and application form.
To read about the positive experiences of some of our first 'You Can Run' recruits, read here.
Feel fit – new friends – be happy

with