Harcourt Hill Park Run – Short League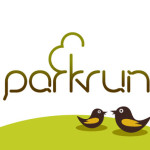 A race report in exchange for a bottle of wine, sounds like a good deal to me. And I'm pleased that this was for a particularly special type of race for me: a parkrun. So please indulge me as I'd like to reflect back on a little of my park running history.
I started running again in Glasgow after several over-ambitious attempts and subsequent injuries over the years. Seeing a free weekly 5k advertised in a local magazine, I turned up for my first parkrun on 30th July 2011 feeling lost amongst hundreds of other runners.
I puffed and wheezed my way round Pollok Park with a simple goal of getting to the end without stopping, battling in a pack of strangers of all sorts of shapes, sizes and ages. I finished in 23:13, 88th out of 313 runners and feeling very sick at the finish line. But I'd loved it. I was so impressed with the organisation and facilities for a free event, and I remember that I spent hours that night on the parkrun website looking at the results, the yearly points championship, the free milestone t-shirts, other runners times, age categories and the various parkruns in different countries. For someone like me this was addictive and I was instantly hooked. I also made some new and very naive goals: finishing under 20 minutes, getting a '50 club' t-shirt, and, hmm, winning the yearly points competition.
Being so very inexperienced I didn't realise at the time how difficult this would be, but each week I turned up and took a few seconds off my time, moved a few places up the results list and clocked up another run towards my '50 club' t-shirt. Then, a couple of months later we moved back to England and I found Oxford parkrun had just started, which I ran almost every week for the next 3 years. It took nearly a year but I eventually got my sub 20, and through sheer persistence managed to win the first Oxford parkrun points championship. I even won a few events too along the way. Suffice to say it had become a big part of my life at that point, and it was even through parkrun that I found Eynsham Roadrunners when I noticed the club name in the results list one week. Over time though it became more of a social event than a run, and more about the people than the times. I'd stopped racing parkrun.
So it was with great delight that I lined up at the start for Eynsham Roadrunners first club championship parkrun at Harcourt Hill, and it was nice to see so many Eynsham racing vests
had turned out. I was feeling quite positive, even hoping for my first parkrun pb in over 18 months. I knew I would have some strong competition in the club short league from another parkrun regular Matt Ray and from those in the long league that have made parkrun a regular Saturday morning ritual. Added into the mix who knows who may have turned up for a fast Saturday morning run. My normal parkrun tactic is to start slow near the back and gradually work my way through, weaving past runners and generally enjoying seeing everyone running. This time though I'd decided to start near the front and see what happened, so I stood waiting for the "3,2,1,Go!".
I was out in front by the first corner and worryingly still leading ½ mile later, which was a bit of a surprise. As I rounded the first 180 turn post I got an opportunity to see what was going on behind me. Matt was leading a chase pack, but there seemed to be a decent gap between us. This unfortunately meant I'd probably gone off too quick, and a glance at my watch confirmed it; 5:20 min/mile pace. Harcourt Hill parkrun is a difficult course for me as it is ran entirely on grass (which I don't like), with plenty of right angle turns and tight 180's forcing stop-start changes in pace (which I really don't like). This is why I'd decided not to use my Joker. By now I knew the first ½ mile was too quick and would hurt later so I slowed a little and I passed through the first mile in 5:50 still feeling quite strong and still leading. Another 180 turn and I could see Mat in second place and he didn't look to be slowing down, but there was still a reasonable gap as we finished the 1st lap. I was thinking perhaps I should have played my Joker after all.
Just before the 2 mile mark we had another 180 turn, and this time it was noticeably more difficult to get back up to speed. I saw Matt and he was definitely looking closer and he'd increased his gap with the rest of the pack behind. My watch beeped to indicate mile 2 in 5:52 but I knew then I couldn't maintain this pace much longer, my mistake at the beginning was starting to catch up with me. Within another ½ mile my arms and shoulders where feeling stiff with lactic acid, and I was breathing in short bursts. So it was at 2.5 miles that I reached the gradual incline of the golf course and I knew I was in trouble. My pace dropped to 6:00 min mile, then 6:30. I expected to be overtaken any time now, but I pushed on through the little wooded area and over the 'hump' without any idea how much of a lead I had left, if any. At nearly 2.5 miles we get another 180 turn and another opportunity to see who's behind, and this time Matt had almost eliminated the gap between us, there was not more than a few seconds in it now. Third place is nowhere to be seen.
The last ½ mile is a drag up to and around the tennis courts before a final rush for the finish line. parkrun is billed as a friendly time trial against yourself and not a race, and it has been a very long time since I've taken a parkrun seriously and ran it hard, but as I rounded the tennis courts heading for the finish line I was racing as hard as I would at any other club race. My mind was full of thoughts of a satisfying 1st place; getting a long overdue parkrun pb; 50 club points; could I hang on in front of Matt? Regretting not playing the joker if I did; did I have anything left for a sprint finish? My watch beeps and I glance down to see a crushing 6:18 for mile 3. I'm really hanging on and willing for the finish line now, too much further and I'll get overtaken. Eventually I see the finish funnel and with one last effort I push for the line. I finish in 1st place only a couple of seconds ahead of Matt, and with a new parkrun pb of 18:26. After a few moments to recover I grab a coffee and make my way back
to the finish to see everyone else in, which to be honest is one of my favourite parts of my Saturday morning.
It's nice that my first club race report (and bottle of wine) is for a parkrun. I'd thoroughly enjoyed it, and promised myself to make an effort to push harder more often at parkrun from now on. One day I'll even go back to Glasgow Pollok Park and get my sub 20 there, perhaps in a couple of years when I've got my special 250 runs t-shirt.
Chris W