Who's Who
Our leaders

Chair                                 Nick Sheard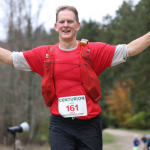 My first memory of competitive running was school cross-country races in Leeds in the early 1980s. These were invariably wind-beaten, rain-sodden, mud-splattered, elbows-out affairs. I entered my first marathon at age 16 having only previously run 7 miles in one go; I remember my trainers had a hole in the sole and I stopped off at a pub for a 'pit-stop' at mile 19 and was offered a pint!
I joined ERR in 2004 and was immediately struck by the big-hearted, friendly welcome, and the inclusive nature of the club. ERR is my first and only running club, and over the years I have been inspired by so many of its members in all kinds of ways. If you are looking for a warm welcome and a club with a strong sense of community, please do come along to a Wednesday club night. We meet at 18:30 at the Eynsham pavilion and have walking as well as a variety of running pace groups.
Vice Chair (also website and stats) Graham Bridges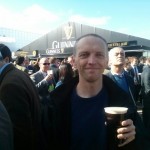 'I joined ERR in 2004, having been running for many years already, but never previously been a member of a club. It's the team events that I enjoy most, and keep me trying to defy the ageing process. My proudest achievement in running was organising and being part of the ERR team which finished 3rd in the 2014 Ridgeway Relay, amongst some much bigger clubs.'
Secretary (also Mental Health Champion) Nigel Fisher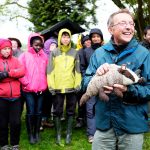 "Started running because I could no longer chase after my son. Had no idea how running would show me new areas of the Oxfordshire countryside, find great new friends and ache in places I never knew existed.  Luckily I now know how to stop those aches occurring – well on some days!"
Treasurers                          Matt and Kate Daniels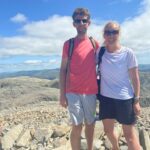 We have both been running since our mid-twenties. We have done many half and full marathons since. The running now extends to our children who are regular junior and adult parkrunners and now Eynsham Road Runners too. We have all enjoyed the opportunity to take part in club runs, hill sessions at Wytham Woods and the Oxon Cross Country League.
Committee members and any specialist areas
Elaine Butler
Di Hubbert (Minutes Secretary)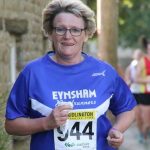 Martin Johnson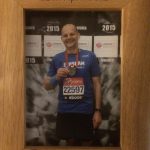 'I run to keep fit, be competitive and try to hold back the ravages of old age. I joined ERR in the season 2000/1 upon recommendation from a friend. I had previously only ran on my own or with an RAF mate around Carterton and doing a few local races. Since joining ERR I have never looked back and I am very proud to be a member of such great club. As well as running I have enjoyed many of the other challenges/activities that ERR organised over the years. The highlight of my running journey so far was being given the chance by ERR to run the London Marathon in 2015 after 3 failed entries into the ballot ……….. raising money in memory of a club member who we had lost in 2014.'
Liz McAllister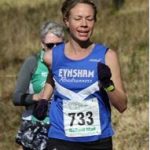 Marina Barlow-Oakes (Membership Secretary)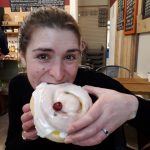 'I began running in 2013 after being diagnosed with a autoimmune liver disease and I took up running to raise money for charity. I wanted to do something out of my comfort zone and it was widely known that I didn't like running! After I crossed the finish line of the Bristol 10k however, my competitive instinct fully kicked in and I immediately knew that I would backtrack on something I swore I would never do again.'
Ros Hall (Welfare Officer)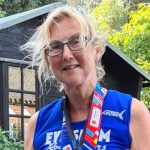 I began running in my early 40's as a way of keeping fit. It was so painful and such hard work to become able to run a few miles I decided I didn't want  to go through that again so I had to carry on running! I ran short distances until 2018 when I rashly told my family that I was going to run a half marathon, enjoyed the longer runs, did a marathon the next year and continue to enjoy running especially longer distances. One of my retirement plans was to join a running club, I joined ERR in 2020 and found a friendly, welcoming and supportive bunch of people to run, cycle and chat with.