Who's Who
Our leaders

Chair                                 Nick Sheard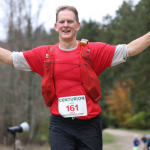 My first memory of competitive running was school cross-country races in Leeds in the early 1980s. These were invariably wind-beaten, rain-sodden, mud-splattered, elbows-out affairs. I entered my first marathon at age 16 having only previously run 7 miles in one go; I remember my trainers had a hole in the sole and I stopped off at a pub for a 'pit-stop' at mile 19 and was offered a pint!  
I joined ERR in 2004 and was immediately struck by the big-hearted, friendly welcome, and the inclusive nature of the club. ERR is my first and only running club, and over the years I have been inspired by so many of its members in all kinds of ways. If you are looking for a warm welcome and a club with a strong sense of community, please do come along to a Wednesday club night. We meet at 18:30 at the Eynsham pavilion and have walking as well as a variety of running pace groups.
Vice Chair                         Nick Hardwick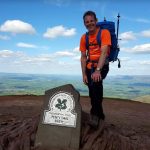 'I started running in my teens after challenging myself to do a half marathon and the bug well and truly stuck. This has been my mantra ever since, keep pushing yourself and finding new limits. I joined the club in 2016 after moving to Eynsham and never looked back, it offers such a diverse range of races, competitions and social events plus if there's something completely out there you want to have a go at, you'll always find someone on the same wavelength who's ready to do it too.
Personal favourites… cross country season, anything hilly and always the Ridgeway Relay.'
Secretary                          Marina Barlow-Oakes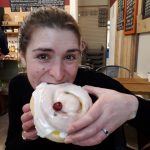 'I began running in 2013 after being diagnosed with a autoimmune liver disease and I took up running to raise money for charity. I wanted to do something out of my comfort zone and it was widely known that I didn't like running! After I crossed the finish line of the Bristol 10k however, my competitive instinct fully kicked in and I immediately knew that I would backtrack on something I swore I would never do again.'
Treasurer                          Hugh Morris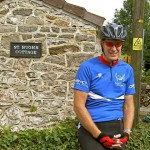 "I started road running in the early 80's, to keep fit for football, at lunchtime with others at work.   At school I did prefer sprinting, but endurance was more appropriate.  The first work runs were a circuit twice around Christchurch Meadows about 2.5-3 miles, definitely felt like endurance then, but maybe not now (or does it)!! 
I joined Eynsham about 25 years ago (after a spell with Yarnton Running Club)."
Committee members and any specialist areas
Simon Walker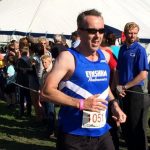 'I did my first half marathon when I was 10 (!?) but it took me 25 years to join a running club. I enjoy how running is freeing and how it allows exploring the area to happen more quickly. I love the races within the races, each running story is unique. I always feel better after a run. It can be a proper old effort to get out the door though, can't it? As well as making great friends, I've 'got out the door' a whole lot more since joining ERR!'
Graham Bridges (website, stats)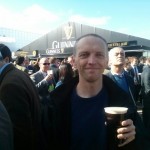 'I joined ERR in 2004, having been running for many years already, but never previously been a member of a club. It's the team events that I enjoy most, and keep me trying to defy the ageing process. My proudest achievement in running was organising and being part of the ERR team which finished 3rd in the 2014 Ridgeway Relay, amongst some much bigger clubs.'
Nigel Fisher (Mental Health Champion)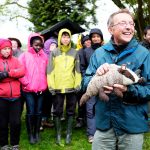 "Started running because I could no longer chase after my son. Had no idea how running would show me new areas of the Oxfordshire countryside, find great new friends and ache in places I never knew existed.  Luckily I now know how to stop those aches occurring – well on some days!"
Di Hubbert (Minutes Secretary)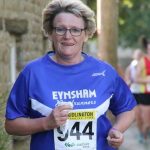 Martin Johnson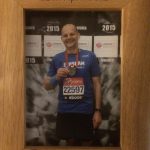 'I run to keep fit, be competitive and try to hold back the ravages of old age. I joined ERR in the season 2000/1 upon recommendation from a friend. I had previously only ran on my own or with an RAF mate around Carterton and doing a few local races. Since joining ERR I have never looked back and I am very proud to be a member of such great club. As well as running I have enjoyed many of the other challenges/activities that ERR organised over the years. The highlight of my running journey so far was being given the chance by ERR to run the London Marathon in 2015 after 3 failed entries into the ballot ……….. raising money in memory of a club member who we had lost in 2014.'
Liz McAllister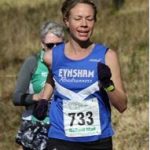 Jacky Pinnock (Ladies' Club Captain)