Welfare Policy
Athlete Welfare at Eynsham Road Runners (ERR).

Raising a concern or complaint
We want all those who train or compete with us to feel safe at all times. While the committee takes overall responsibility for welfare across the club, it is the responsibility of all of us to ensure the welfare of ourselves and others. Any welfare concern should be reported immediately to the club, who will take action to address it. ERR has drawn up policies to support the welfare of those participating in its activities in line with EA/UKA guidance.
Concerns or complaints should be raised by reporting to England Athletics https://www.uka.org.uk/submit-a-concern/ and/or with our welfare officer Ros Hall who can be contacted at eynsham.errwelfare@gmail.com ideally by completing and emailing the relevant form below or in person, Ros is usually at Wednesday evening club runs.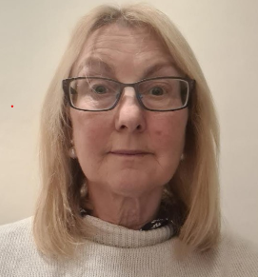 Reporting forms are available in the final pages of these EA documents
Safeguarding Policy and Guidelines
Eynsham Road Runners (ERR) acknowledges the duty of care to safeguard and promote the welfare of everyone involved with the Club and is committed to ensuring safeguarding practice reflects statutory responsibilities, government guidance and complies with best practice and UK Athletics/England Athletics requirements.
We believe that everyone involved in athletics should enjoy their participation and development in safety and security and with protection from abuse, maltreatment or misconduct and every individual involved in the club is responsible for upholding this belief.
To this end the Club accepts the responsibility to provide a duty of care for all people (including children and vulnerable adults) within the sport and to safeguard their welfare, irrespective of age, impairment, gender, racial origin, religious belief and sexual identity.
The club follows the Safeguarding policies drawn up by England Athletics that can be found here England Athletics compliance and welfare guidelines
The full UKA policies relating to Safeguarding Children and Adults in athletics can be found at: –
Codes of Conduct
We believe that all athletes at the club should be treated equally and fairly and should know what is expected of them and what to expect from both the club, coaches and everyone associated with the Club.
To support and promote these aims the Club has adopted a number of codes of conduct in line with UKA which will apply to all members across all club activities including training sessions, race meetings, social events and in any public social media channels (Facebook, Twitter etc) or via digital communications such as email. Club members will be required to sign up to these policies on joining ERR and annually on renewal of membership.
Inclusion Policy

The club is committed to ensuring that equity is incorporated across all aspects of its development, embraces diversity and difference and is committed to providing opportunities that are safe, inclusive, equitable and equally accessible to all members of society, whatever their age, disability, gender, race, ethnicity, sexuality or social/economic status. Our Inclusion policy can be found here.
Anti–Bullying Policy
We are committed to providing a caring, friendly and safe environment for all of our members, so they can participate in a relaxed and secure atmosphere. Bullying of any kind is unacceptable at our club. Anyone who knows that bullying is happening is expected to tell the club welfare officer or any committee member.
The full UKA policy can be found here.
Social Media Policy
Social media (including personal and professional websites, blogs, chat rooms and bulletin boards; social networks, such as Facebook, Instagram and Twitter ; video-sharing sites such as YouTube; and email) are a common means of communication and self-expression.
It's essential that club members make informed decisions about how they use the internet, mobile phone and email communications in order to protect our club and our members, our social media policy can be found here:
Grievance/Disciplinary Procedure
The codes of conduct set out the standards of behaviour expected from everyone associated with the Club.
All complaints about anyone falling below these standards should be made to the Club Secretary via eynsham.err@gmail.com or Welfare Officer at eynsham.errwelfare@gmail.com all such complaints will be investigated and if a breach of behaviour is found to have occurred there is a process of verbal and written warnings.
The Club Disciplinary and Grievance Policy has been drawn up in line with EA Guidelines
ERR/EA Grievance and Disciplinary Policy
Mental Health
As part of the #RunAndTalk programme English Athletics aim to establish a network of volunteers across affiliated clubs in England to:
promote mental wellbeing through running by supporting the aims of #RunAndTalk
work with their club/group to support its members to improve their mental health through running.
Support new people who are experiencing mental health problems to start running, get back into running, or continue running.
The role of the Mental Health Champion includes supporting, engaging, sharing, talking and advocating. We have a dedicated team of Mental Health Ambassadors to assist, advise and support led by Nigel Fisher who can be contacted via the secretary at eynsham.err@gmail.com
Neither role acts as a practitioner for providing mental health support but will be provided with information and guidance on how to help someone access support.