Triathlon
This is always a fun informal triathlon, perfect for novices as well as more experienced swim bike runners. Family and team entries are welcome.
This year's triathlon took place on Sunday 4th September 2016. 
The classic course is listed below:
A 200 metre swim in the lovely heated Woodstock Pool.
An 11.4 mile scenic bike route.
A largely off-road 2.9 mile run.
Links to the main race routes can be found below.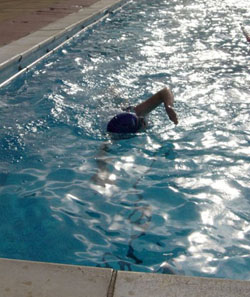 Club records:
Men – Mark Tyrrell 2013
Time – 51:13
Women – Lesley Parry-Jones 2007
Time – 59:11
Past triathlon results: